At the root of our existence is the love of Christ, following the example set by St. Angela Merici when assembling her Company to educate women, and furthered throughout history by the Ursuline Sisters.  With the support of UEN, our educators continue their work in the classroom through collaboration and professional development opportunities.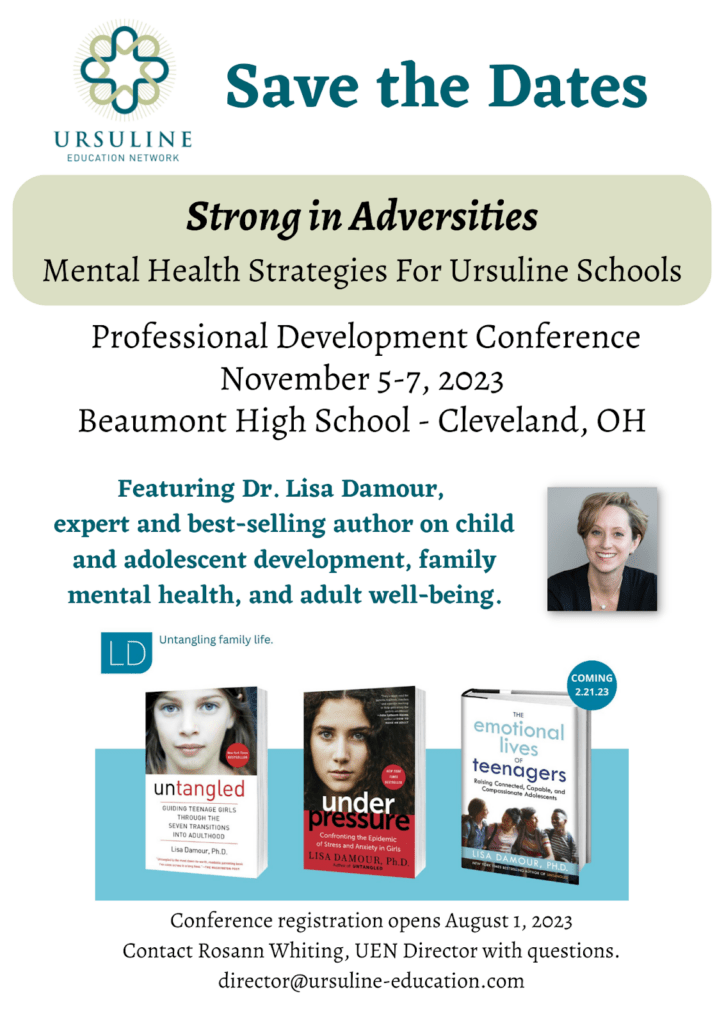 "Love, Peace and Ursuline Education in the 21st Century"
Ursuline Education Network Conference, 2021
In collaboration with Fr. Larry Hostetter, President of Brescia University, Ursuline Education Network co-hosted a conference for UEN member Presidents, Principals, Campus Ministers and Directors of Sponsorship on the campus of Brescia University in Owensboro, KY on September 26-28.
Mary-Cabrini Durkin served as the keynote speaker for the conference. This "in person" event provided attendees an opportunity to meet together, to share best practices with one another, and to worship together as a community called to love.