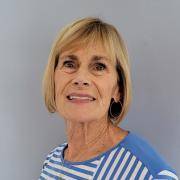 Rosann Whiting
Director UEN
Read Bio
In my professional career, I have been privileged to serve as Principal of the middle and high schools of St. Mary in Paducah, KY (16 years) as well as President of Ursuline Academy in Dedham, MA for 11 years.  Each of these roles provided me the opportunity to work beside Ursuline sisters and to model my professional career after the teachings of St. Angela Merici.  I consider the position that I currently hold as Director of Ursuline Education Network to be a continuation of my genuine respect for the Ursuline charism and a profound opportunity to help the Ursulines continue their mission in Catholic education.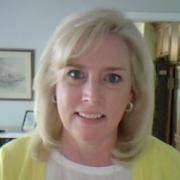 Peggy McCormick Platz
Associate Director
Read Bio
Since 2004 Peggy has served as the Coordinator of Community Service
Learning at St. Ursula Academy in Cincinnati, OH. A proud graduate of St. Ursula Academy herself, Peggy develops and instructs community service and service-learning programs which educate students on the virtue of faith in action using Ursuline Characteristics as a conduit. Peggy holds a Bachelor of Science in Music Education from St. Mary-of-the-Woods College in Terre Haute, IN and is currently serving on their National Alumni Board of Directors. Her other activities include volunteering, music ministry and enjoying family time with her husband Tony, their children and grandchildren.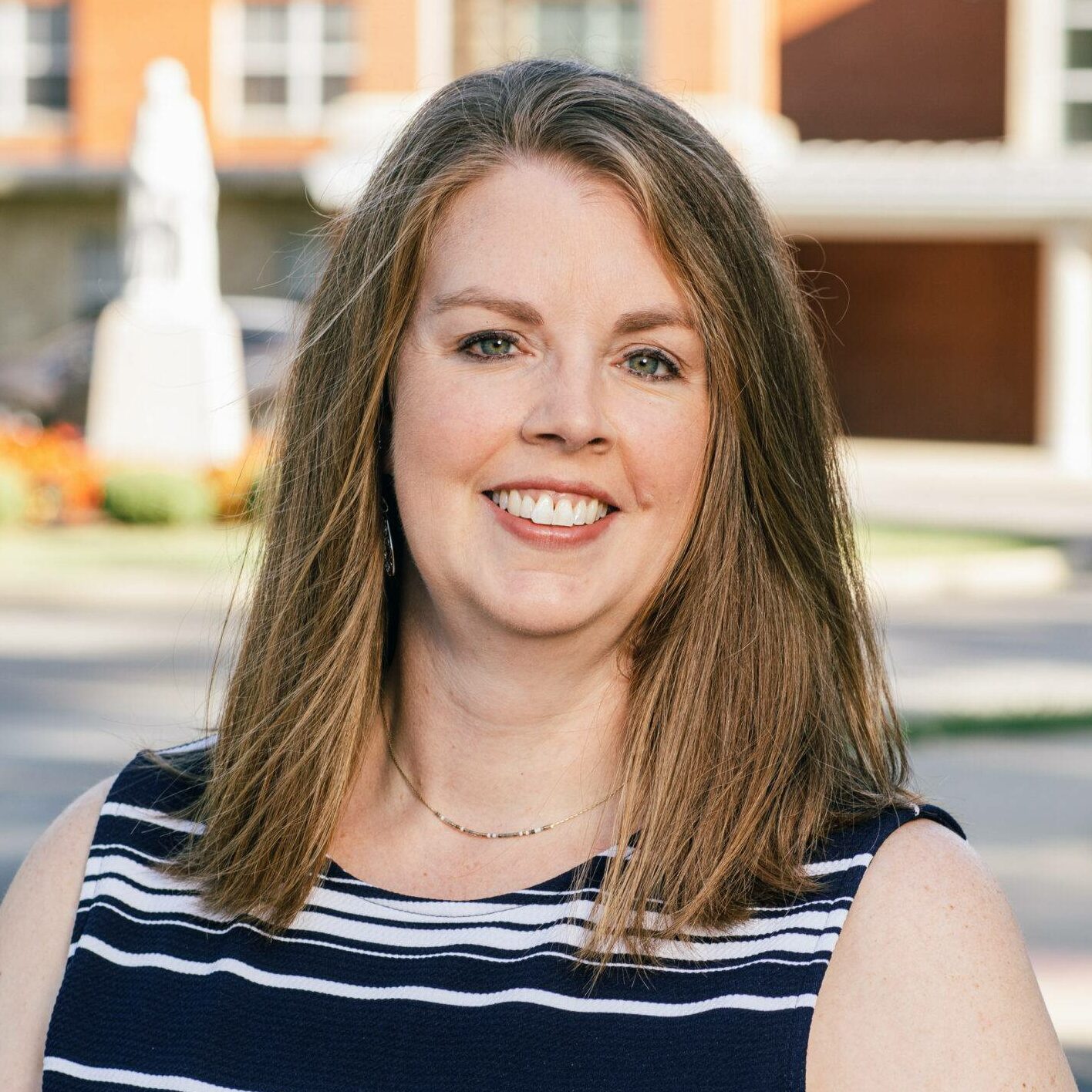 Carrie Wentzel
President
Assistant Principal, Dean of Faculty
Sacred Heart Academy
Louisville, KY
Read Bio
Carrie Wentzel is an Assistant Principal at Sacred Heart Academy, Louisville, Kentucky.  She serves as the Dean of Faculty.  Carrie has been at SHA for eighteen years and spent the first ten years in the classroom as a mathematics teacher.  Although she cherished her time in the classroom, she enjoys collaborating and working with the teachers on their development as educators.  Her love for Ursuline education stems from her own high school experience at SHA where she experienced first-hand the benefits of being educated in an Ursuline school.  She believes strongly in the mission of educating young women.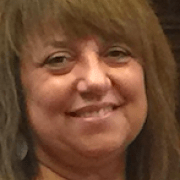 Michele K. Bernot
Vice President
Assistant Principal
Beaumount School
Cleveland Heights, OH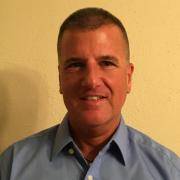 Jim Koehler
Treasurer
Chief Financial Officer
Ursuline Academy
Dallas, TX
Read Bio
Jim Koehler, CPA, joined Ursuline Academy of Dallas as Chief Financial Officer in May 2006. As Chief Financial Officer, Mr. Koehler is responsible for overseeing all of the financial activities of the Academy and the Ursuline Academy of Dallas Foundation. His areas of responsibility also include the facilities, security, bookstore, cafeteria and human resources operations of the school. Mr. Koehler graduated from Pace University in Pleasantville, New York with a Bachelors of Business Administration degree in Accounting. He is a member of the Texas Society of Certified Public Accountants and serves on the board of directors of the Independent Schools Association of the Southwest Benefits Trust.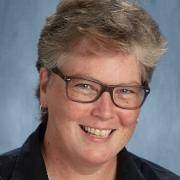 Sr. Meghan McCardle OSU
Vice-Principal
Academy of Mount St. Ursula
The Bronx, NY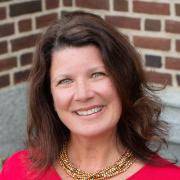 Dr. Trisha Medeiros
President
Ursuline Academy
Wilmington, Delaware
Read Bio
Dr. Trisha Medeiros has served as President of Ursuline Academy in Wilmington, Delaware since 2017.  Prior to her appointment at Ursuline, Trisha worked at Stuart Country Day School of the Sacred Heart in Princeton, New Jersey where she was Head of the Upper School.  Additionally, she was Founder and Director of the Stuart Center for Girls' Leadership (now National Center for Girls' Leadership) for which she currently serves on the Advisory Board.  Trisha is a Trustee at Salesianum School is Wilmington, DE.  She has worked in independent schools and universities for over 25 years as a librarian, faculty member, and administrator.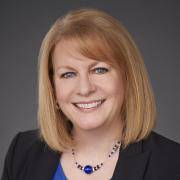 Dr. Colleen Melnyk
President
The Ursuline School
New Rochelle, New York
Read Bio
Dr. Colleen Melnyk is the President of The Ursuline School in New Rochelle, New York.  She believes all educators must challenge and inspire each student to develop to her full potential, and empower her to take personal responsibility for making a difference in the world. Dr. Melnyk has been an educator for more than 30 years. She believes the mission of Catholic education is more important and more relevant than ever. Therefore, it is critical that the activities of Catholic school teachers and leaders increase and sustain the vitality of Catholic schools. She was a member of the inaugural, core team of the Carnegie Foundation's Improvement Leadership Education and Development Initiative (iLead). The iLead network is committed to the use of Improvement Science to develop leaders, address local problems of practice, and promote equitable educational opportunities and outcomes for all students.
Dr. Melnyk lives in Yonkers, New York, and loves to read, walk, and spend time with her family.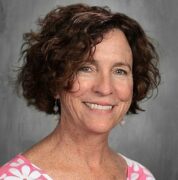 Joni Mullen
Ursuline Academy
St. Louis, MO
Read Bio
Joni Mullen started teaching in public schools with the hopes and dreams of someday teaching in a Catholic school. She taught a variety of grade levels throughout her teaching career and through the grace of God found her way to Ursuline Academy, St. Louis when her youngest child started grade school. She taught theology for eleven years at Ursuline Academy and then she was Assistant Principal for four years. She is currently the Director of Mission Integration and global education and she feels blessed to be a part of this special community and mission. In the past, she has served on the St. Gabriel the Archangel Parish Board of Education and the Board of Directors for Catholic Charities. She is enjoying working together with the UEN Board of Trustees.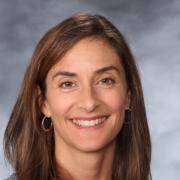 Rachel Choquette Kemper
Director of Global and Service Learning
Saint Ursula Academy
Cincinnati, OH
Read Bio
Rachel Choquette Kemper is the Director of Global and Service Learning at Saint Ursula Academy. She has been working in this field for the last 19 years. She lives in Cincinnati with her husband and four children, ages 9-18. She received her Masters in Education from Boston College. She is certified in elementary education and she now supports high school teachers with service learning and justice projects. In the past year and a half, her work in classrooms has been focusing on global competence and its link with equity and inclusion.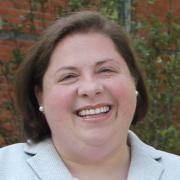 Mary Kate Tracy Robidoux
Ursuline Academy
Dedham MA
Read Bio
Inspired by her faith and a call to service, Mary-Kate Tracy is grateful to hold the position of Director of Mission at Ursuline Academy in Dedham, MA.  An Ursuline alumna, she has served in a variety of positions over the past fifteen years and taught every grade level from fifth grade through Seniors as a theology teacher, department chair, campus minister and principal.  She is dedicated to giving back to her local community and is an active member of her parish in Massachusetts.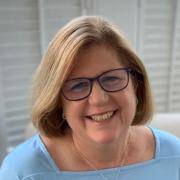 Stacy Shoulta
Director of Mission and Theology
Mount Merici Academy
Waterville, Maine
Read Bio
A 1984 graduate of Angela Merici High School in Louisville, Kentucky, Stacy continued her Ursuline Education at Brescia College now Brescia University in Owensboro, Kentucky.  She has lived and taught multiple ages in various states from Maine to Louisiana. Most recently, she has been a classroom teacher for 13 years at Mount Merici Academy in Waterville, Maine.  In the 2022-2023 school year she feels privileged to be named full-time Director of Mission and Theology. An active member of her parish, Stacy enjoys spending time with her husband and daughters who are alumni of Mount Merici Academy.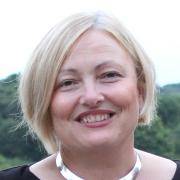 Ms Julia Waters
Headteacher
Ursuline High School
London, England
Read Bio
Julia has been an Ursuline Headteacher for 18 years. She is currently Headteacher of the Ursuline High School an Outstanding 11-18 Girls' School in London. During this time, she has worked as a systems leader, a National Leader of Education and an Executive Headteacher supporting school improvement in two different Catholic primary schools. For the last 4 years Julia has led a Mental Health Trailblazer of 13 schools working with a team of Mental Health Practitioners in improving provision in schools. Julia has also co led Teach Wimbledon an alliance of 12 schools training teachers in partnership with Roehampton University London. Julia has been President of the AMGS in England [Association of Maintained Girls' Schools].  She is presently Chair of Catholic Secondary Headteachers in the Archdiocese of Southwark. Pre pandemic she co-produced two books: What makes great Catholic Schools? and Butterflies – Mental Health and Emotional Well-being guide for Parents.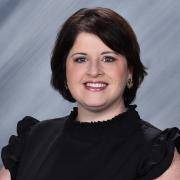 Christy Zurcher
Director of Communications
Ursuline Academy
New Orleans, LA
Read Bio
Christy Zurcher became an Ursuline girl at the young age of seven and graduated from Ursuline Academy of New Orleans in 2000. In 2004, she received a BA in Communications from Loyola University New Orleans. Christy's Ursuline roots span three generations with her grandmother, sister and two aunts also graduating from the Academy. Christy returned to Ursuline in 2011 to serve as Director of Alumnae and, in 2018, transitioned to her current position as the Director of Communications. In Communications, she has led the Academy through branding efforts which have received international acclaim from the 2019 InspirED School Marketers Brilliance Awards. Christy is honored to serve on the UEN Board and collaborate with other Ursuline schools.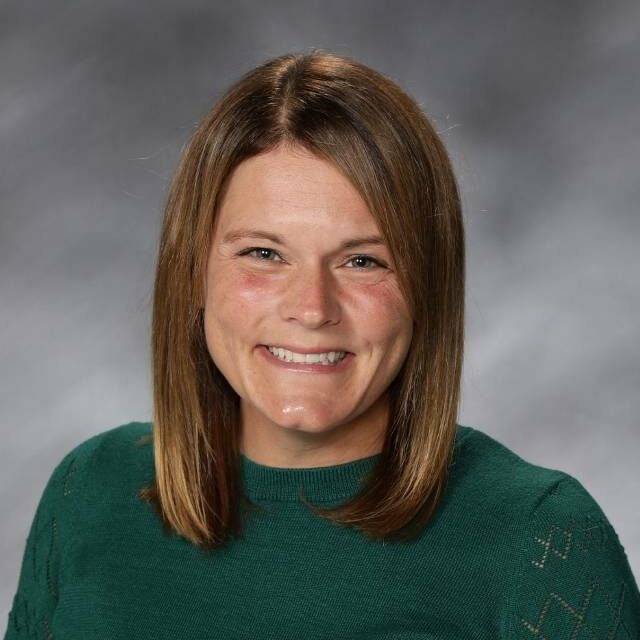 Lisa Wolfer
Director of Mission Integration
St. Ursula Villa
Cincinnati, OH
Read Bio
Lisa Wolfer has been a faculty member at St. Ursula Villa in Cincinnati, Ohio since 2005. She is currently serving as Director of Mission Integration and was previously Director of Early Childhood for seven years and a classroom teacher for seven years before that.  She holds a Bachelor of Science in Elementary Education degree from Indiana University and a Master of Education in Reading degree from Xavier University.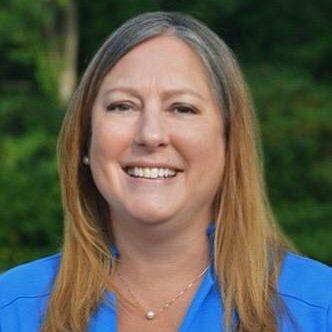 Jennifer Guzman
Junior Academy Director
St. Ursula Academy
Toledo, OH
Read Bio
A 1995 graduate of St. Ursula Academy Toledo, Jennifer has dedicated her career to Catholic education for more than 24 years. After graduation, she pursued her passion for teaching by earning a Bachelor of Arts in Early Childhood Education, leading to 12 years teaching third grade. Feeling called to make a greater impact, she earned a Master's in Educational Administration from Lourdes University, after which she embraced the role of principal in the same Preschool- 8th-grade building in which she taught. In 2019, she returned to her alma mater, serving as the Director of the Junior Academy. Having seen all sides–student, parent of an SUA alum, and faculty/staff member–Jen feels she has a unique perspective of what makes SUA so special. The charisms of St. Angela and the mission of SUA provide direction and purpose in her daily life. She attributes her Ursuline education to her success and hopes to pass along the same support and empowering confidence she received at SUA to current and future Arrows. Outside of school, Jen enjoys spending time with her family, reading, and traveling.